The electric compact Volkswagen ID is already tested on the road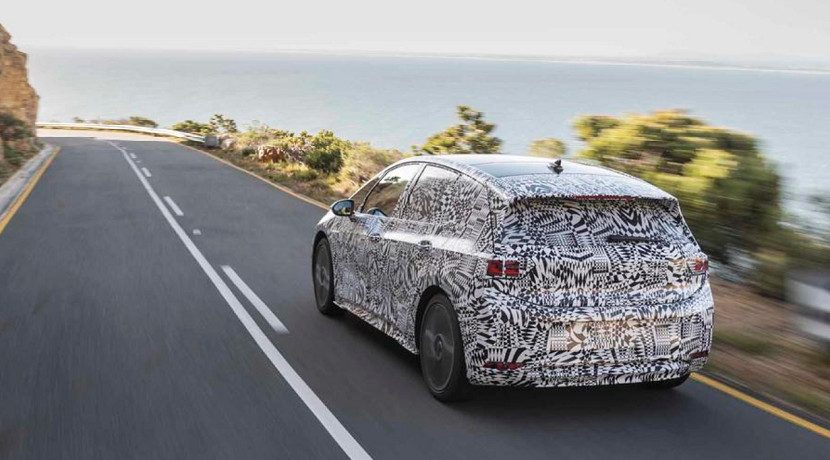 There is less to begin with manufacture the Volkswagen ID . Therefore, this compact 100% electric and is being tested on the roads of South Africa to get ready. A not insignificant task for the German brand, since it is the first model conceived and designed directly as an electric car . Neither MQB platform nor conventional engines. They are stepping on unexplored terrain for them.
As you can see despite the camouflage, the Volkswagen ID remains true to the idea of ​​entering the segment C , where cars like the Golf, the Seat León or the Peugeot 308. The Volkswagen design director, Klaus Bischoff, already stated that: "its proportions, its design guidelines and its wheel size will be the same as in the concept . It will be equal to the car exhibited in the salons. We have not been able to put the cameras in place of the rear-view mirrors for legal reasons, nor the electric handles on the doors due to the cost, but apart from that, it will be more or less the same. "
When will we see the Volkswagen ID
The brand has started with the road tests for the ID , because the first preproduction cars were finished in April. Now engineers have a window of 16 months to complete the development of the car. The first definitive models will be produced in November 2019 and customers can order one at the beginning of 2020 .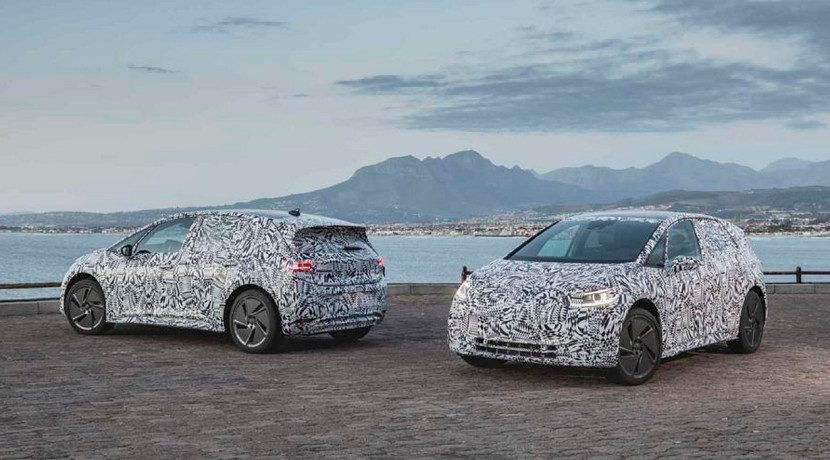 What is most surprising is that the brand says that will have a price similar to that of a diesel . A pretty good price even for what will be the access version with a range of 330 km according to the new WLTP consumption approval cycle.
Above this, there will still be two other versions with more autonomy for those who have not given specific data. But as said Christian Senger, director of E-Mobility of Volkswagen, will have an autonomy above 400 and 600 km on a single charge. The Volkswagen ID will be the first of the five new electric models planned by Volkswagen: the ID Crozz SUV, the ID Buzz Microbus the ID Buzz Cargo and the ID Vizzion.
If you want to see how European electric cars are evolving, do not miss the article: 100 kilometers in 3 minutes, this is the fast charge of BMW and Porsche.
It may interest you