The Audi R8 receives a new restyling, improving power and aesthetics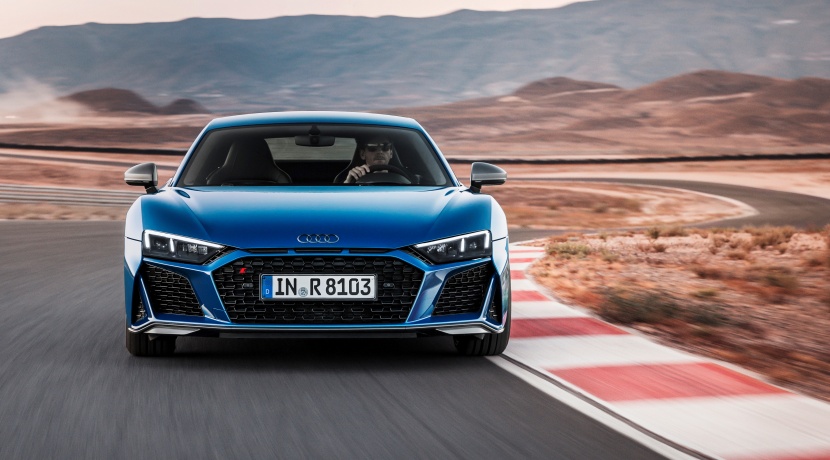 The second generation of the Audi R8 came to our lives at the International Motor Show in Geneva 2015. Regarding the first, launched in 2006, it improved its aesthetics, mechanical range, equipment possibilities and dynamics. However, to maintain its aura of exclusivity, the firm of Ingolstadt has decided to apply a slight restyling .
With the Audi R8 of 2019, the Bavarian house demonstrates the confidence it has in its flagship product. Currently, the sports segment is not going through its best, so they have not yet confirmed whether there will be, or not, third generation of the R8 . However, taking into account that his predecessor was on sale for 9 years, to the current one, he still has a long commercial journey. If you want to know your changes, read on.
Subtle aesthetic changes, but very successful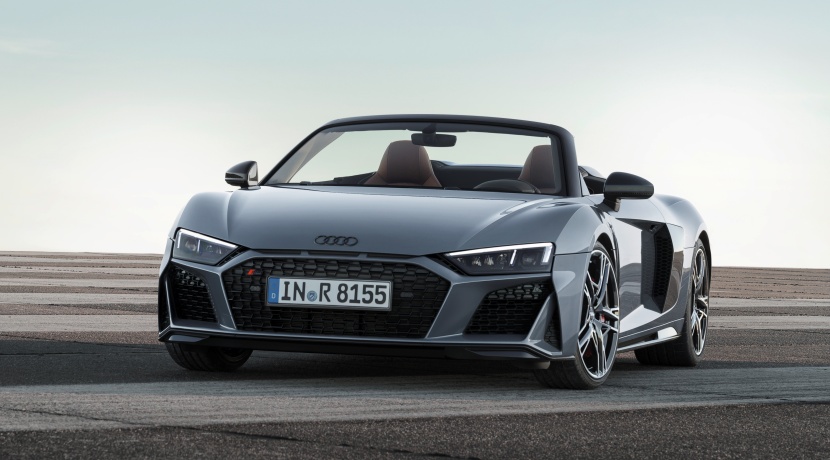 The Audi R8 2019 has altered its aesthetics on the outside, since only a new upholstery in leather and Alcantara have been introduced in the interior for the Performance version. On the front, highlights the Singleframe grill which is now wider and flatter. In the upper area, three air intakes have been placed, reminiscent of the Audi Ur-quattro. The air intakes under the optical groups have been redesigned, like the splitter located in the bumper.
In the behind , we can see a new diffuser , in which two large and oval exhaust outlets are integrated. The air intake for cooling the engine becomes wider, occupying the entire width of the R8. The cover of the air filter is three parts, can be ordered in plastic or carbon fiber . Finally, the new metallic colors Kemora Gray and Ascari Blue add to the palette of paints.
The Audi R8 adds power, improving performance and braking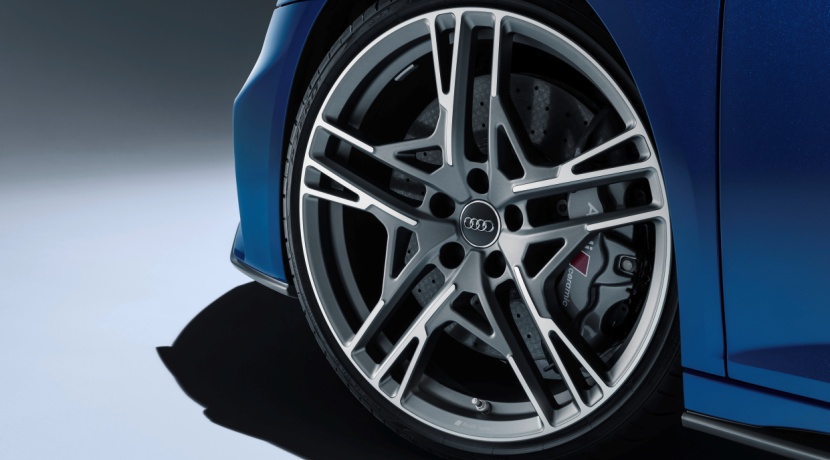 Where changes have taken place is in the mechanical range of the Audi R8 . The 5.2 liter V10 FSI block of atmospheric suction has seen its power increased. The "access" version has changed to 570 HP and 550 Nm of torque. With it, the maximum speed is 324 kilometers per hour , signing the 0 to 100 kilometers per hour in 3.4 seconds (in the body Spyder 322 kilometers per hour and 3.5 seconds).
The most prestacional version, called Performance , passes to 620 CV and 580 Nm of maximum torque. The maximum speed increases by 1 kilometer, reaching 331 kilometers. The acceleration stays at 3.1 seconds in the coupé body and 3.2 in the Spyder version. To all this we must add that the braking power has increased, reducing the passage from 100 to 0 kilometers per hour by 1.5 meters.
Along with the mechanical improvements, some have been added 20-inch carbon fiber alloy wheels . In addition, both the steering, ESP and driving modes of the Audi Drive Select (Comfort, Auto and Dynamic) have been tuned.